Foundations: For birth to 1 year
---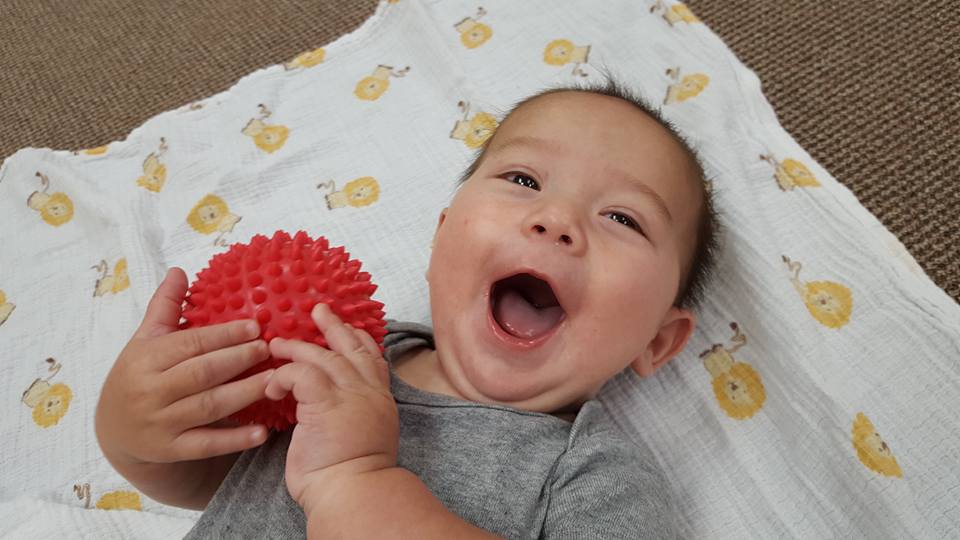 You already know that music is one of your baby's favorite things, but did you know that it's also one of the best things for his developing mind? In baby class you'll get to babble, hum, and dance together–all key ingredients in your baby's development of early social skills.
In a Foundations class, a joyful first Kindermusik experience, you and your baby can engage in instrument play, dance, exploration time, and together time. These 45-minute classes strengthen critically important early parent-child bonds, and give you the opportunity to learn about your baby's early development, fine-tune your baby-communication skills, and receive expert advice and parenting resources based on the most recent child development research.
Kindermusik Foundations classes offer monthly enrollment and a year's worth of exciting 4-week sessions, each with its own baby-friendly theme. Bring the learning home with our helpful Kindermusik On-line website portal, which gives you anywhere-access to music, stories, developmentally appropriate activities, useful parenting information, and more.
We love Kindermusik! Our baby class is a lot of fun and we look forward to it every week. I have watched my baby grow into loving music and new friendly faces. He gets a lot of sensory play and new experiences. -Lauren