Level 2: For 2.5 to 3.5 year olds
---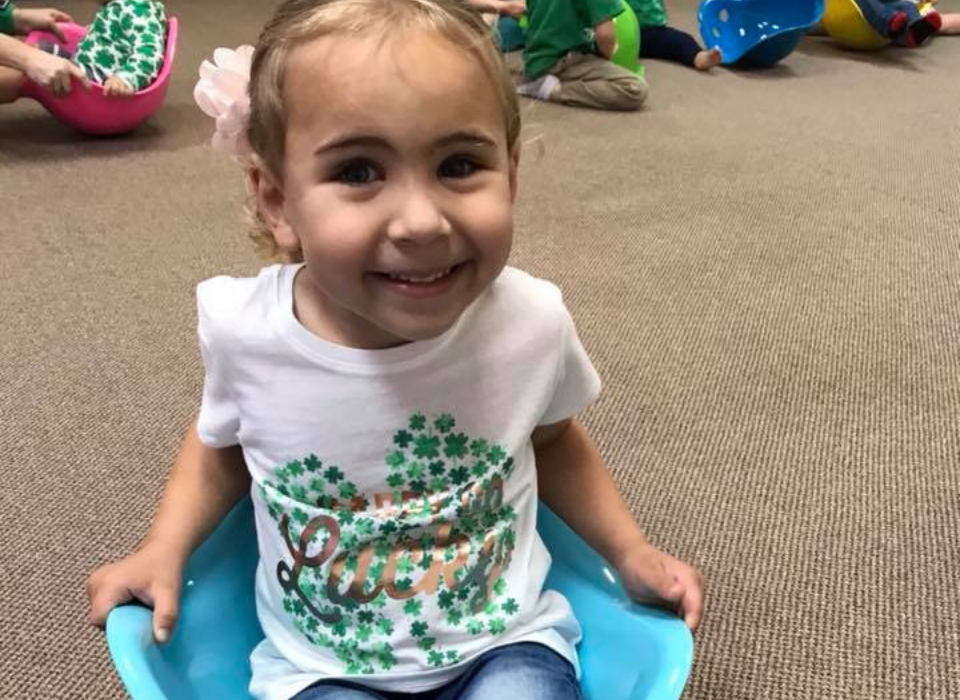 In this class for older twos and young three year olds, your child will love singing, dancing, and playing instruments with you and her new friends!
Level 2 is a super-fun, music-filled learning experience that celebrates the unique joys of the energetic two and three-year-old. In these 45-minute classes, young children enjoy singing, dancing, and instrument-play activities that are designed to promote cognitive development, encourage social skills like sharing and turn-taking, and cultivate early literacy skills. You'll love how each class serves up plenty of toddler-style fun while nurturing your child's growth and development every step of the way.
Level 2 classes offer monthly enrollment and a year's worth of exciting 4-week sessions, each with its own theme. Bring the learning home with access to your Kindermusik On-line website, which gives you anywhere-access to music, stories, developmentally appropriate activities, useful parenting information, and more.
Ms. Danielle is so kind. Her love for children and music shows in every class. If our daughter was having a bad day she always had a way to turn her frown upside down. Thank you for loving her and teaching her all about loving music. – Karen